Buy a Clover
Own a Qryztufre's Qlover now!
I get great enjoyment by sitting in a clover patch and running my fingers through the little green leaves in quite thought and contemplation. While I'm there I often happen across clovers with four leaves which I'll collect and put in a book. Lately I've been laminating them and giving them out to friends and family. My mother sells them at Bingo (lol) and I've had several offers for them from complete strangers In both cases I actually sell them for more. I got to looking online and they charge from $2 - $5 a piece for them and then they charge shipping. Shipping a clover only costs a stamp, so I'm including that in my prices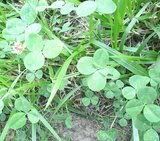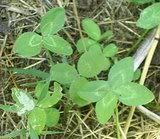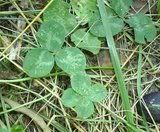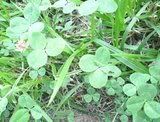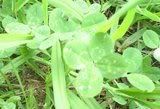 Loose ones may be used in spells/rituals, the others make handy luck charms of various natures, though your millage may vary.
$2.00 ~ Pressed Clover (non-laminated)
$2.50 ~ Laminated Clover (PIC)
$3.00 ~ Laminated with Poem (PIC) (see poem below)
$3.50 ~ Laminated with personal message (PM for details)
$1.50 ~ Laminated With Poem (defective/folded overlapping leaves)

$?.?? ~ I also have a few 5 and 6 leafed clovers. Price is negotiable…
Each clover is a real four leafed clover that I found myself (likely in my yard here in Tennessee) and I can promise that they are not that false clovers that many sites offer (Marsilea Quadrifolia (Water Clover), Oxalis Deppei (False Shamrock), and Oxalis Stricta (Yellow Wood Sorrel) ) and to show that I can indeed find them check out a few of the images I've collected:
Images of Four leaf Clovers
.
The poem:
Four leaves on a clover bring luck in life
Each leaf holds a promise against strife
One is for Friendship another for Whiles
One is for Wealth and another for Smiles
If you hold it close and hold it true
It's good luck will rub off on you!

If you are interested in one, then the prices are listed above. All prices include shipping to US residences ~ if you live outside the 48 states or have any questions
Email Me
and we can discuss it. I can accept PAYPAL and in some cases SASE shipping. My paypal email address is qryztufre@gmail.com be sure to include which clover you are wanting along with your address so I can ship it to you.